Food Videography
Quick & Easy Apple Tart Recipe
April 06, 2020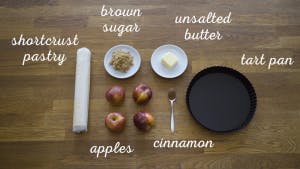 I would usually make my own shortcrust pastry but with flour having become somewhat of a unicorn of the supermarket aisles these days, I decided to use ready-made pastry. Which, as you might have guessed, makes this recipe even quicker and easier.
I've been using an 8.8" (20cm) tart tin and one roll of ready-made pastry is actually enough for two tarts. To avoid any waste you can easily patch up the second tart with the off-cuts from the first one.
To avoid a soggy bottom make sure you prick the pastry with a fork before you start layering the apples. Once in the oven the house will soon be filled with a sweet apple and cinnamon scent. Bake for 40 minutes until the apples are golden brown and the pastry is crisp. The tart is best enjoyed ever so slightly warm with a generous dusting of icing sugar.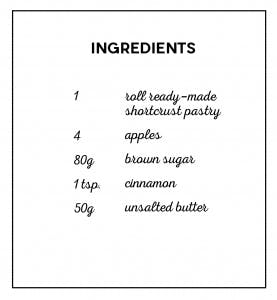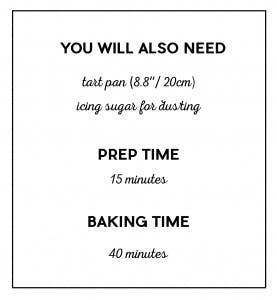 Pre-heat the oven to 200°C (392°F)
Roll out the ready-made shortcrust pastry.
Cut to the size of your tart pan.
Gently press the pastry into the tart pan.
Prick the pastry with a fork
Half the apples and remove the core.
Cut the apples into thin slices.
Combine the brown sugar and the cinnamon.
Sprinkle half of the mixture onto the pastry.
Layer the apple slices in a spiral pattern from the middle to the edge of the tart pan.
Sprinkle the rest of the sugar mix over the apples.
Scatter a few cubes of butter over the apples.
Reduce the oven temperature to 180°C (356°F)
Bake for 40 minutes at 180°C (356°F)
Once out of the oven dust generously with icing sugar.
Enjoy!
---