Female Focus
Female Focus Interview: Ella Jarman-Pinto
August 17, 2020
Who else is enjoying this fantastic weather and is excited about it finally being summer? Whether you are taking some time off in August or just taking a slightly longer lunch break in the sunshine today, I hope you will be as engrossed in reading the latest Female Focus interview with Ella Jarman-Pinto as I was.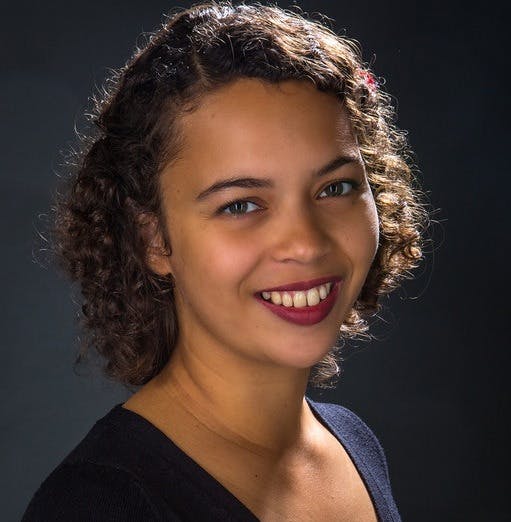 Ella is a critically acclaimed composer and was described by Classic FM as 'one of the UK's most exciting music-makers'.
She writes for TV and Films, including award-winning short film, 'AstraZeneca - The Attack', (Havas Lynx, Maker Projects). She was recently commissioned by BBC Radio 3 for 'Postcards from Composers' and has just been brought onboard to score a film with an all-female crew and cast. Her song, 'This Little Rose', recorded by Nadine Benjamin and Nicole Panizza, was described as 'one of the most memorable songs on this disc' by Music-Web International. Ella has had repeat performances of her work by BBC Singers and broadcast by BBC Radio 3, and was Composer in Residence with Streetwise Opera from 2016-17.
You are a composer for film and TV - was that something you always aspired to do?
Funnily enough, yes, but in a roundabout way! I struggled to read music as a child and so the only way I could access music was by writing my own. I was so inspired by Lord of the Rings when I was 13. I would sit at the piano for hours writing alternative scores, hoping that these would be used for the sequels! I was part of a musical family, (my mum also a composer and improviser, set up BlueJam Arts in Cumbria), so there was of course some rebellion there. I wanted to be a social historian or a linguist for a while. It was only when I was 16 and choosing my GCSEs that I finally accepted that music was my life. I went on to study at Guildhall School of Music and Drama, which gave me a fantastic well-rounded education, and then tried to be a classical concert composer for a while. I grew disillusioned with the industry though, moved to Cumbria, had babies and finally decided to follow that initial dream to write for film and TV once again..
Having been described by Classic FM as 'one of the UK's most exciting music-makers', where do you find your inspiration and can you give us a glimpse into the process of writing music?
I was so overwhelmed and grateful that they wrote that about me! My inspiration is people. I love hearing people's stories, I love talking with people and bringing them into my mind's eye when I compose. I want to know their hopes, dreams, struggles. The music that comes out is just a reflection of what they tell me.
I've also been working a lot on trust: trusting myself, trusting the music, even when I'm not sure where the heck it's taking me. It can be quite scary being in the middle of a project, deadline looming, and you're on your 11th revision and it's still not right. But all of the music that comes before the perfect stuff needs to be there. It's working it's way out and it takes you on a journey.
What forms of composition do you enjoy working on the most and why?
Song is my love. It's the connection with humanity, the sound of the voice, how words can shape music; it's the simplicity of the form. But then I also love instrumental writing. Layering, melding, carving sounds together. You can get some incredible unexpected results. I suppose I could say that if I'm composing and the music is valued, then I'm happy.
For me music and sound are crucial parts of an edit as they can evoke certain emotions and enhance the narrative - what are your favourite genres to compose music for?
If I'm honest, I'm still exploring. My goal with the music I write is to be as true to the director's vision as possible at the highest level of quality. This includes reading between the lines and using my skills and expertise as a composer, working closely with a director from early on in order to create music that they maybe didn't even think possible, rather than blindly following temp tracks, etc. So that has been my focus, rather than genres. However, the desire to write a Disney/Pixar song popped into my head recently! And then on the opposite end, Colin Stetson's score to Hereditary was mind-blowing (even if I did have to 'watch' the whole thing without looking at the screen, terrifying!) - you can be so experimental in the thriller/horror genres.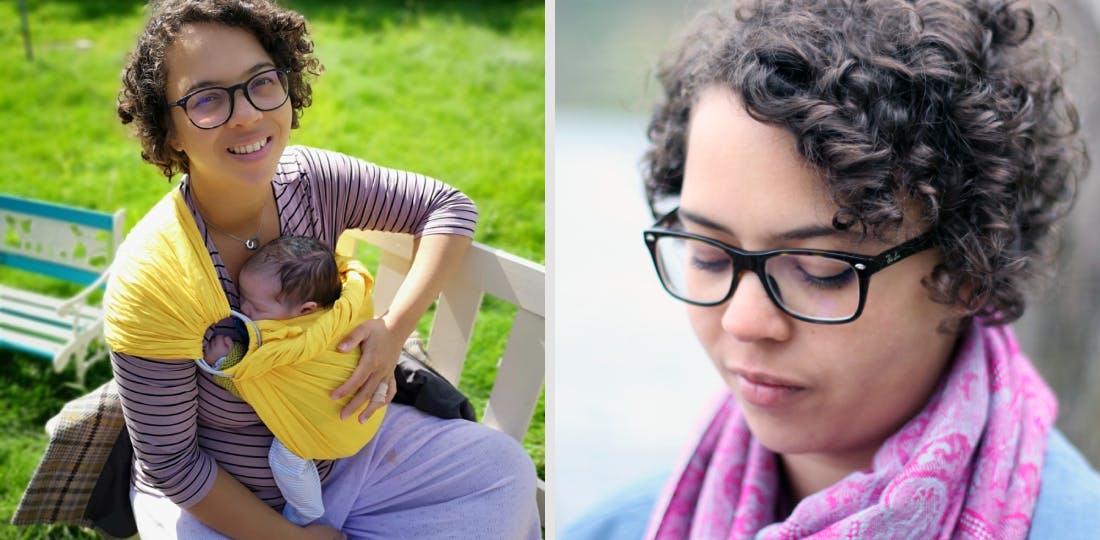 What is it like to be a woman in the TV/Film industry - are there advantages/ disadvantages to being a female composer or does it not make a difference to you personally?
There is inherent bias everywhere, from everyone, including myself. I know that I will have been turned down for work because I'm female, even if the person doing it doesn't realise it. It's in the phrasing of a sentence, a question, disbelief of your skills, trying to take over, congratulations on your 'beautiful brown skin', an unanswered email. If you look it's everywhere. But I'm learning that this is someone else's problem and not mine. I can only be me and I will only be me. So I'm on a search to find 'my people' rather than networking with people who aren't interested in looking beyond themselves and what they already know. My new podcast, 'Beyond The Chameleon: Conversations on Belonging in the Creative Media Industries' is being released on 2nd September and it explores just this.
What advice would you give a woman starting out in the industry today?
Learn about yourself first. Learn that you are brilliant at what you do and you are capable. Believe it, live it and then others will see it. Plus, get a business coach! They don't teach you business in school!
What are you currently working on (if you can share)?
I'm working with an incredible director, Keely Liles, on 'Embrace Your Pleasure', a documentary about community, empowerment and pleasure. https://www.lovelightmediaproductions.com. We are exploring voice for this! Keely's aim is to create a community from her film and so how better to represent community than voices raised in celebration together.
Is it more important to be liked or respected?
Neither of these are important. You need to know, trust and love yourself first, truly. That's all that matters.
How do you unwind?
Currently, with two small children under semi-lockdown, not very much!! Bedtimes are late, naps dropped and parents frazzled! When I'm not propping my lids up with matchsticks I love to sew. It's a new hobby and it feels creative, meditative and an exciting challenge. I've made a see-through swimming costume (total fail), jumpsuit, coat for my mum, pants and trousers and dresses for my children. My list of projects keeps growing and it's an absolute obsession. I've made a pact to myself that I only sew my own clothes and my kids get second -hand/mum-made clothes. I try to only use repurposed or end of roll fabric. Climate change terrifies me and this feels like a small but enjoyable way to do something about it.
The three things you would take to a desert island (or you have missed the most during lockdown)?
My family, an aerial yoga hammock (hanging upside down like a bat is THE BEST!) and freshly baked pitta breads. Bliss.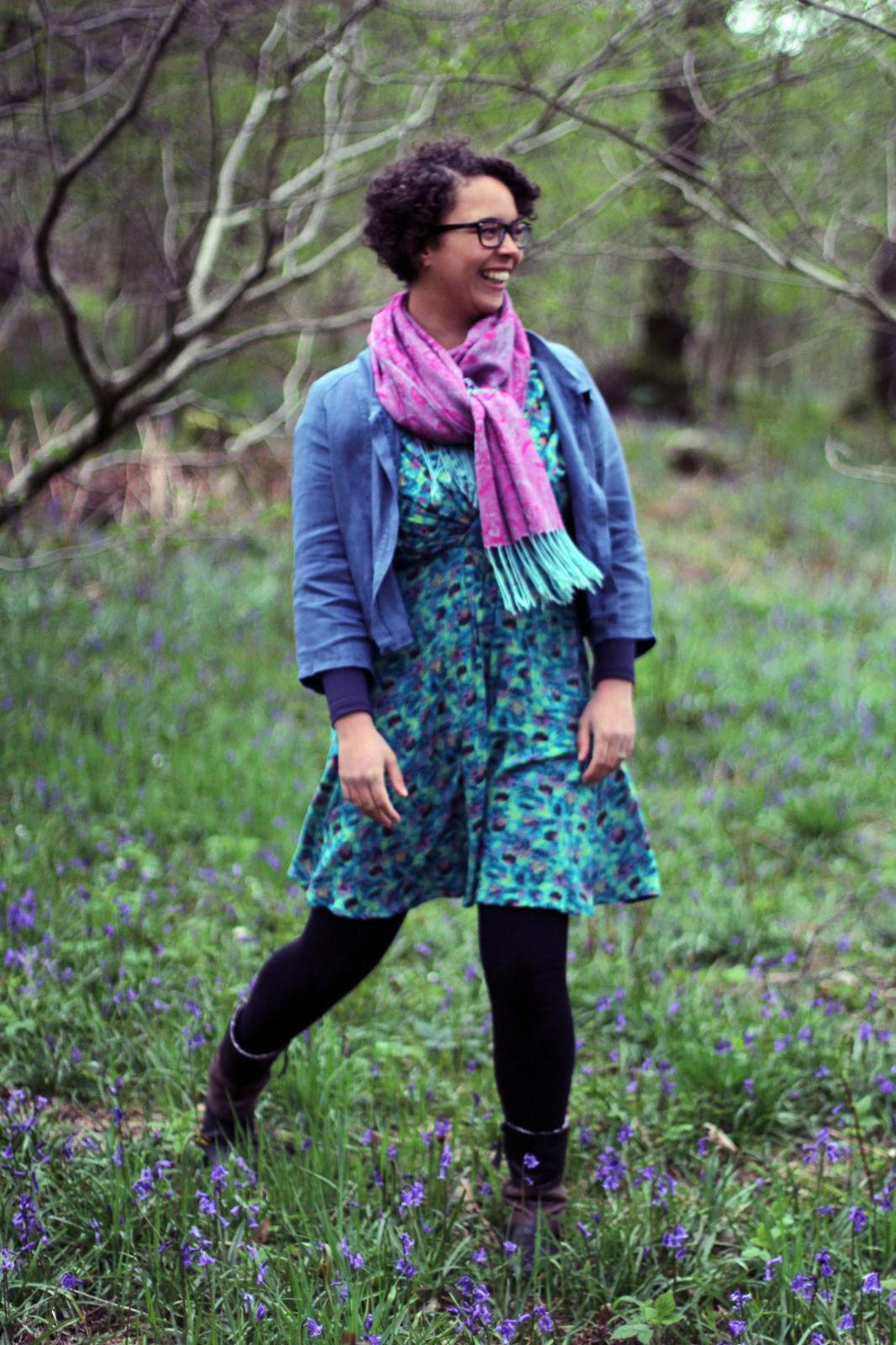 ARE YOU A WOMAN WORKING IN THE PRODUCTION (VIDEO, TV, FILM) OR COMMUNICATIONS INDUSTRY - DO YOU LOVE WHAT YOU DO AND ARE YOU PASSIONATE ABOUT YOUR JOB/RUNNING YOUR OWN BUSINESS?
I WOULD LOVE TO HEAR FROM YOU!
---