Video Content Creation
Charity Videos - RHS Campaign for School Gardening
September 09, 2020
Charity videos are a special area of video production as they often feature sensitive subjects or stories that need to be told with compassion rather than boldness. I tend to practise empathy on all my shoots and video projects, but I think when creating charity videos another level of sensitivity is required to communicate what can often be difficult subjects effectively. 
The 3-part video series I created for the RHS Campaign for School Gardening had a somewhat lighter tone than a lot of charity videos and it was a great experience to travel up and down the country to film these. The three areas the RHS set out to cover were 'you can grow for wildlife', 'you can grow for wellbeing' and 'growing food with the Big Soup Share'.
For these three charity videos the aim was to create uplifting and inspiring pieces that would also educate and spark children's  interest in gardening. Before we look into one of these films in more detail, let's find out what the RHS Campaign for School Gardening actually is.
The RHS Campaign for School Gardening
The RHS Campaign for School Gardening inspires and supports schools to provide children with gardening opportunities to enhance their skills and boost their development. Their work with schools has shown that the direct benefits of gardening for children are wide ranging:
Improves physical and mental well-being
Builds life skills such as confidence, teamwork and communication
Enhances literacy, numeracy and oracy skills
Enriches the entire curriculum from science, maths and geography, to art, design and languages
Encourages a better and healthier lifestyle
Teaches about the environment and sustainability
Helps young people engage with their surroundings better and develop a sense of responsibility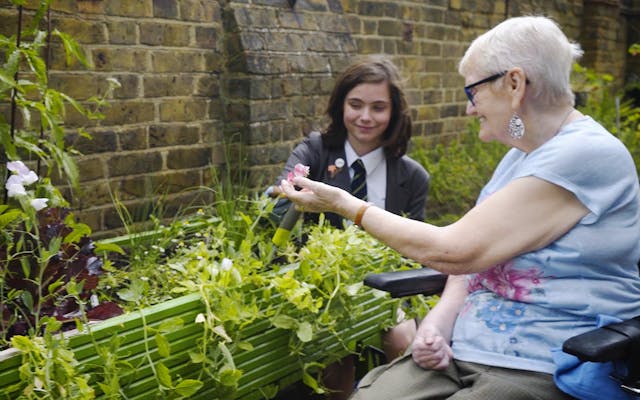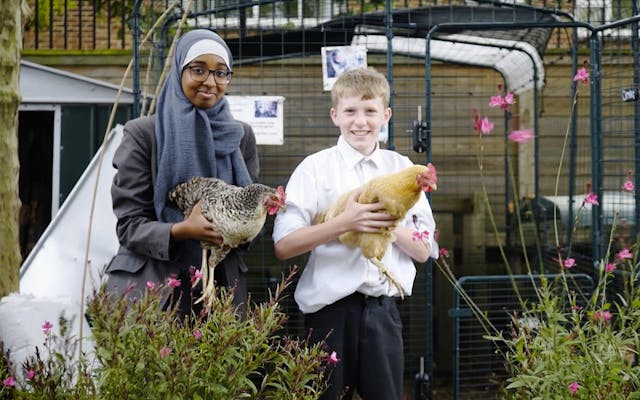 You can grow for wellbeing
At Hammersmith Academy in London, students and staff are gardening to promote better health and wellbeing. The students – former winners of RHS School Gardening Team of the Year - also grow with Hammersmith Community Garden Association at a nearby community centre, alongside adults at risk of social isolation.
It was lovely to hear from both students and teachers at Hammersmith Academy as well as the residents of the Elgin Close Resource Centre how much gardening and being out in nature has helped them with their mental wellbeing:
'I think when you're gardening you take your mind off things and you tend to forget about any troubles or worries that you have.' Adrianna, student at Hammersmith Academy
'In a classroom we feel like we're more on the edge, but then when we come out here in the garden it's just a calming atmosphere and everyone is helping out with watering and planting - it's just a nice feeling.' Ellis, student at Hammersmith Academy
'I think people just feel better when they're gardening. It's a sense of wellbeing which is very important. I just like being in the fresh air so I'm very happy here.' Richard, day centre client at Elgin Close Resource Centre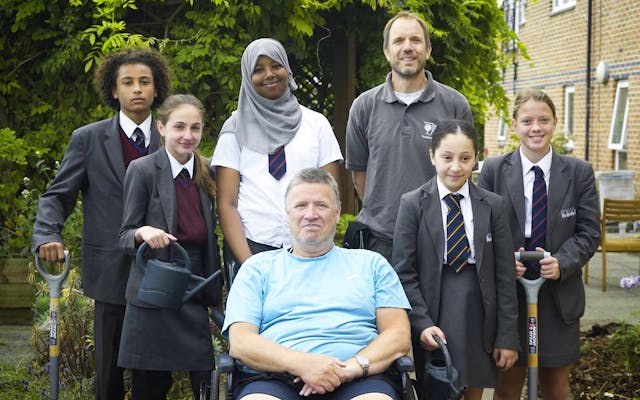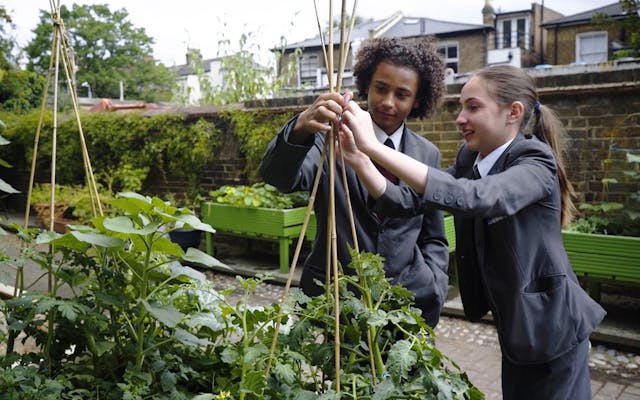 Filming with children
Not just for charity videos but for any video production that involves children, you need to get a model release form signed by a parent and have a teacher or chaperone present during the whole time of the filming. On this shoot in particular I was really impressed how articulate and how genuinely into gardening the students were and how much pride they took in their school garden and raised beds at the day centre next door.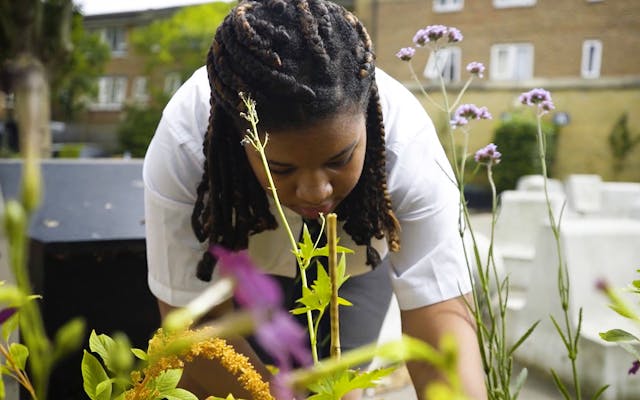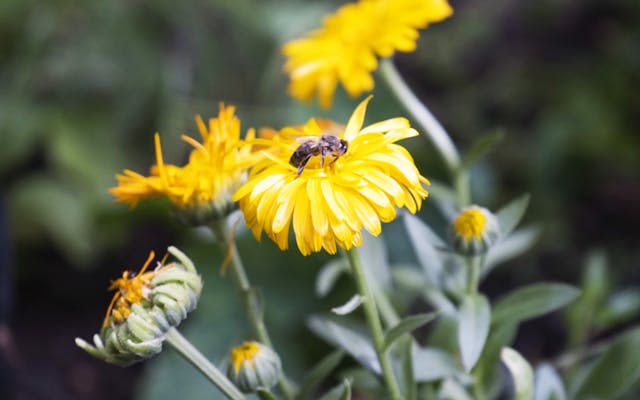 Charity videos - ideas for your next campaign
Whereas professional photography is always a great thing to have for any campaign, an evocative film can make a real difference to your cause and campaign. Video is a fantastic medium to capture how your charity has made a difference in people's or animals lives and how your charitable venture has helped a greater cause. It can be used to raise awareness or to raise funds for a particular project. It really offers a powerful way to get your message across. So whether you are an established charity or a social enterprise, I would love to help you communicate your cause in your next charity video. Do get in touch at iris@crafted-films.co.uk to find out more how we can get your next charity video project off the ground together.
For more detail on how your business or charitable organisation could benefit from using video, visit the Why use video page.
---