Food Videography
Banana Bread Recipe
March 13, 2020
As a child I used to loathe bananas and admittedly I only really like them in smoothies or banana bread these days.
With work being sparse (non-existent) at the moment, I thought I'd start a little recipe video project.
Combining my love for food and filming, making banana bread was first on the list. There are lots of recipes out there of course, but I've tinkered around and have found that this one works best for me.
I'd recommend using a slightly smaller loaf tin though (mine is 26 x 12cm) or making 1.5 times of the mixture if you're after a taller loaf. If you increase the amount of the mixture I'd suggest also increasing the baking time to 40 minutes. You can add dark chocolate chips as well if you're feeling indulgent!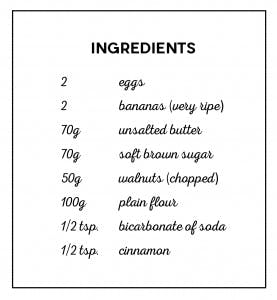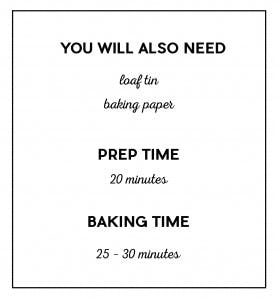 Method
Pre-heat the oven to 200°C (392°F)
Sift together the dry ingredients (flour, bicarbonate of soda and cinnamon).
In a shallow bowl mash the overripe bananas with a fork.
Chop the walnuts.
Combine two eggs and the soft brown sugar in a large bowl.
Whisk together until pale, thick and smooth using an electric hand mixer.
Slowly add the melted butter to the mixture whilst whisking.
Add the mashed bananas and fold in the flour, cinnamon and bicarbonate of soda.
Add the chopped walnuts and combine everything well.
Spoon the mixture into a lined loaf tin.
Bake for 25-30 minutes in a preheated oven.
The banana bread is done if you insert a skewer into the middle of the loaf and it comes out clean.
Enjoy!
I'm not going to lie, shooting this was challenging. I normally work on similar videos with a team of four and we use at least two cameras. Taking care of everything from setting up the shots, lighting, filming and doing the actual baking took most of an afternoon and initially I thought the video might be rubbish. I did really enjoy editing it though and am actually quite happy with how it turned out. And coming away with some tasty banana bread that you don't have to share with the crew wasn't too bad either!
---